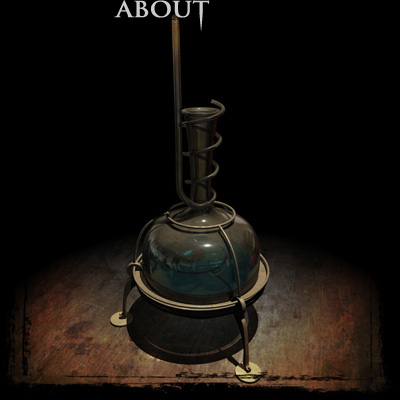 I was born in May 1967 and grew up on Djurgården (an island and a national city park) in central Stockholm. Since I've always been interested in animals Djurgården was a perfect place to grow up. I got to observe nature from up close and through the years I had "tame" owls, crows and ravens. Me, my parents and sisters lived right next to Karl XIV Johans (king of Sweden 1818-1844) old stable from the 19th century. This stable, and the environment surrounding it, was mainly where I invested most of my time surrounded by old pieces of furniture, barrels, carriages, tools etc. I would like to think that this environment, the old oaks and the nature in general created my artistic form of expression.

Up until 1997 I traditionally drew and painted on paper and canvas. Then CG came along, and evoked my interest.
Work-related it was mostly illustrations and webb-media up until the fall of -04 when I started working as a 3D artist for Funcom in Oslo, Norway. I eventually moved to Norway and spent the next 5 years developing the online game "Age of Conan Hyborian Adventures". During my free time an idea came to mind about an own online world ("Oaklands") in html format, which I could escape to in clouded moments and remember my younger years on Djurgården. I work in many different programs, mostly depending on what I want to achieve (every program has its own pros and cons). 3D studio, Cinema 4D, BodyPaint, Zbrush, Photoshop, Dreamweaver, Premiere Pro, After Effects and Vue Infinite is the most common ones.
Joakim Eklund